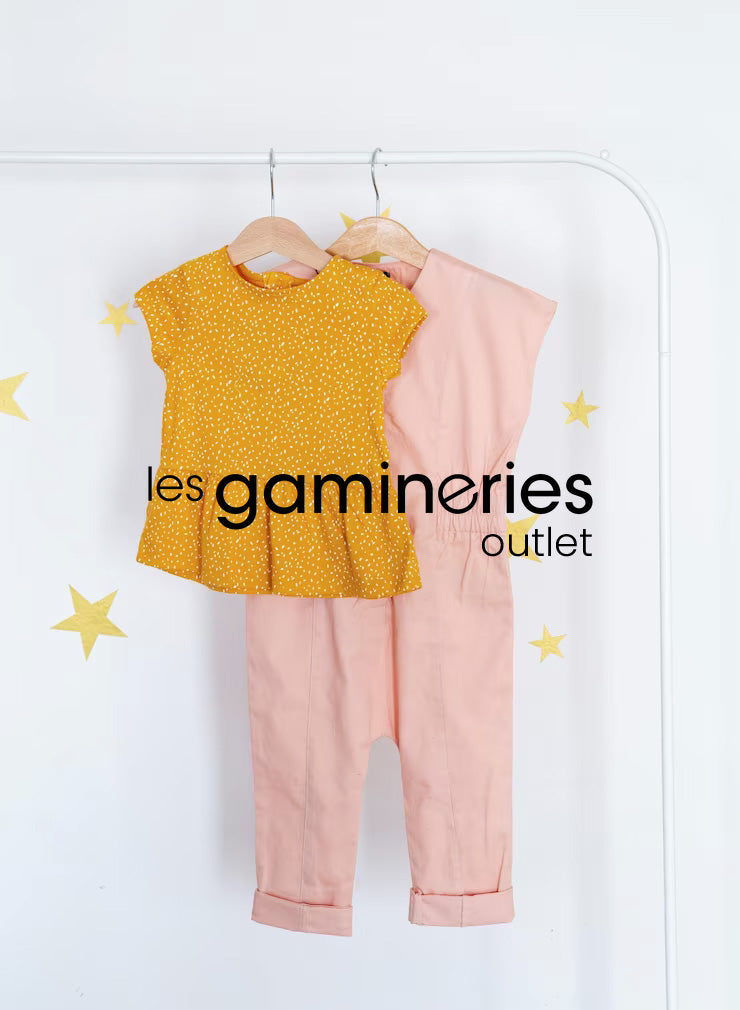 Baby & Children's Boutique outlet.
Embarking on a journey that began in 1993 within the vibrant city of Montreal, Les Gamineries has etched its mark as a cherished privately-owned high-end children's clothing store.

In a testament to our evolution, we now stand at the precipice of a new era. The digital realm has become our sole canvas, as we embrace online shopping as our exclusive platform. This transition carries with it a transformative change – the opportunity to share our carefully curated collection with a global audience.

Yet, our essence remains steadfast. The melding of European elegance and treasured local designs continues to define our selection, and our team, once stationed within the heart of Montreal, remains dedicated to offering personalized guidance and assistance as you explore our digital storefront.
There's more to our story.
As we move forward, we're thrilled to unveil another layer of excitement – the chance to access our carefully chosen pieces at outlet prices. This new dimension adds an element of accessibility to our luxury offerings, ensuring that style, quality, and a touch of playfulness are now available to an even broader audience.

In this digital landscape, where every click ushers you into our world, we persist in our commitment to delivering timeless allure. The legacy of Les Gamineries, now radiating with the glow of online accessibility and outlet affordability, invites you to discover children's fashion in a whole new
light.
Our Story
There's more to our story.
In 1993, we embarked on our journey by acquiring Les Gamineries, a quaint boutique on Sherbrooke Street near Mackay in the heart of downtown Montreal. Our path then led us to the prestigious Maison Ogilvy, where we flourished for a remarkable 15 years. More recently, we embraced change and relocated to the esteemed Les Cours Mont-Royal on Peel Street, marking the beginning of a new chapter.

However, our narrative has taken a transformative turn. Today, we proudly announce that Les Gamineries has transitioned exclusively to the online realm. Our digital presence is where our legacy now resides, allowing us to extend our offerings to a wider audience while upholding the core values that have defined us.

Our story stretches back further, rooted in the pioneering efforts of our parents who introduced children's fashion to Beirut, Lebanon, with the inception of 'Chic Bébé' in the 1940s. This legacy of success and expertise became a treasure we carried with us to Montreal.

Our dedication goes beyond clothing; it's a commitment to offering unparalleled guidance and support to our customers, many of whom have evolved into cherished friends over time.

As we move forward, we reflect on the passage of time – children who once adorned our attire are now at least 24 years old. With a deep sense of purpose, we eagerly anticipate dressing their children, thus continuing this extraordinary journey we embarked upon decades ago. Our new online platform ensures that this adventure evolves and flourishes in the digital age, connecting us with a global community that shares our passion for timeless children's fashion.